[영문] CENTRAL MEDIA_EN
CTR enters the EV dead battery renovation market
21-09-16
본문
According to SNE Research, the global waste battery market which was worth KRW 1.65 trillion in 2019 is expected to expand about KRW 20.2 trillion in 2030 and reach KRW 600 trillion in 2050. As a result, dead batteries are expected to start to pour out of electric vehicles in a few years later, and industries of sorting, re-using and recycling dead batteries are also expected to grow significantly. While global companies are already competing to preoccupy the dead battery market, CTR has come up with its partners to form a consortium of dead battery businesses.
CTR signed 'Reborn project' contract with Mintech, a battery diagnostic solution company and Eccov Inc., a micro-mobility platform company in order for joint development of prototypes at Central Building on 16 September 2021.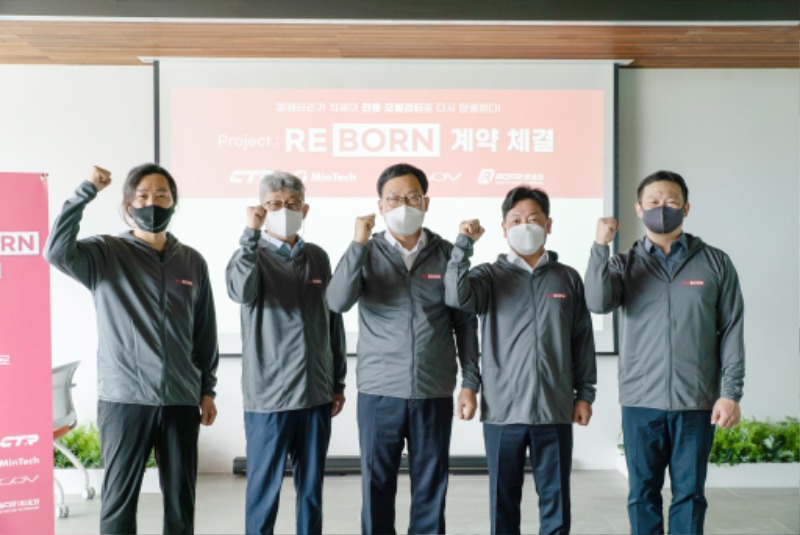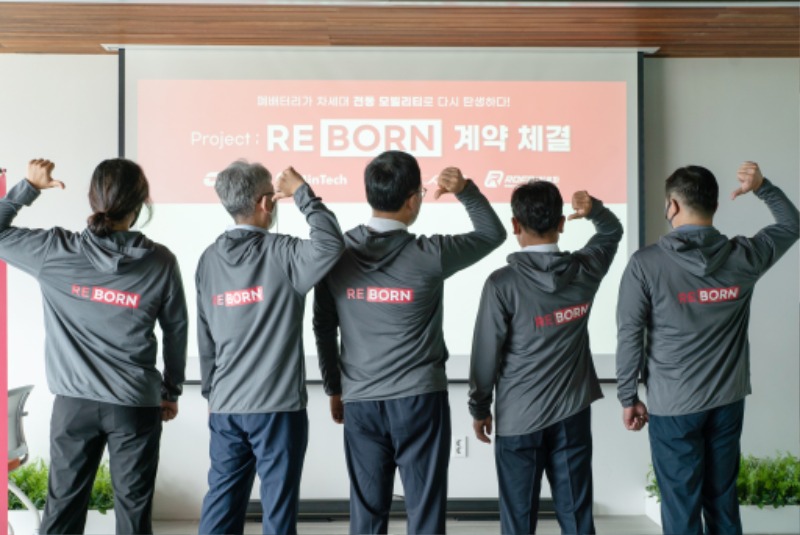 The 'Reborn project' is a project to develop both re-manufactured battery pack prototypes and electric micro-mobility prototypes.  The three companies are planning to develop safe prototypes through real-time monitoring of the performance status of renovated battery packs and put them into demonstration projects in cooperation with local governments.
Spotted the future of waste battery-related business expected to grow rapidly, CTR formed an EVUB project promotion committee and signed an agreement with Changwon City government in February 2021. On the same day, CTR signed an additional business agreement with ROFA, a company specializing in automation facilities, to develop safe and economical waste battery degradation technology.
Based on the technologies and experiences related to manufacturing battery packs that would be accumulated through this project, CTR will develop various application product technologies such as eco-friendly micro-mobility and home ESS linked to solar power generation.
CTR is struggling with various partners to preoccupy waste battery-related businesses to discover new business in electric era and planning to develop prototypes that fully verified of safety and economic feasibility before commercializing them.
Lim Seongdae, CEO of Eccov. Hong Youngjin, CEO of Mintech. Yoon Yongho, CEO of CTR. Ahn Byunghwa, CEO of ROFA. Choi Jungnam, CEO of Eccov.
Watch the sketch video of Reborn project signing ceremony