[영문] CENTRAL MEDIA_EN
Bodyshopstore on sign MOU for used battery business partnership
22-12-07
본문
According to SNE Research, one of the market researchers in South Korea, the global battery
recycling market is expected to grow from about 1.5 billion in 2021 to 15 billion dollars by 2030.
Several companies concentrate on developing used battery-recycling technology to dominate
the battery market expected to grow by about 450 billion dollars.
CTR continues to take an active step toward the electric vehicle battery recycling market. On November 10th,
CTR and Bodyshopstore discussed collection and maintenance for the battery recycling business and
signed MOU on the store only for EVs.
The MOU signing is expected to encourage cooperation for collecting batteries to be recycled between
CTR which plans a re-manufactured battery pack utilization business and Bodyshopstore which
plans an EV maintenance business through EV repair shops.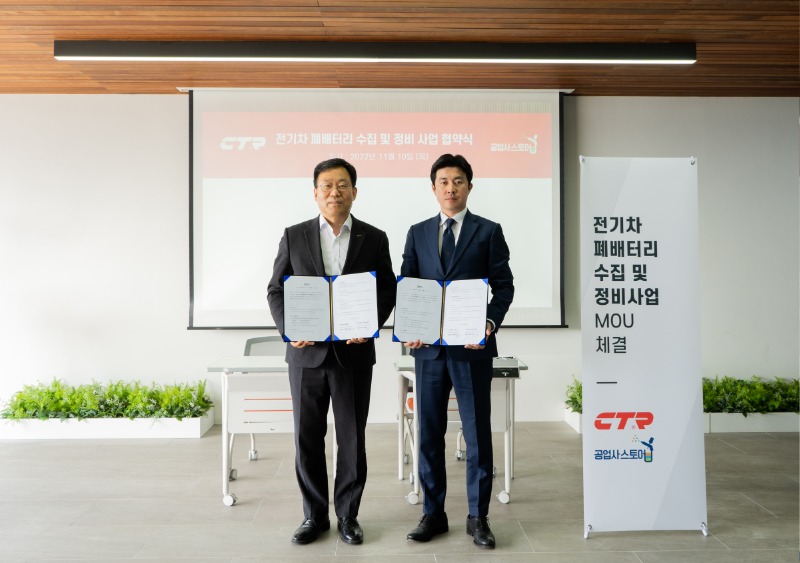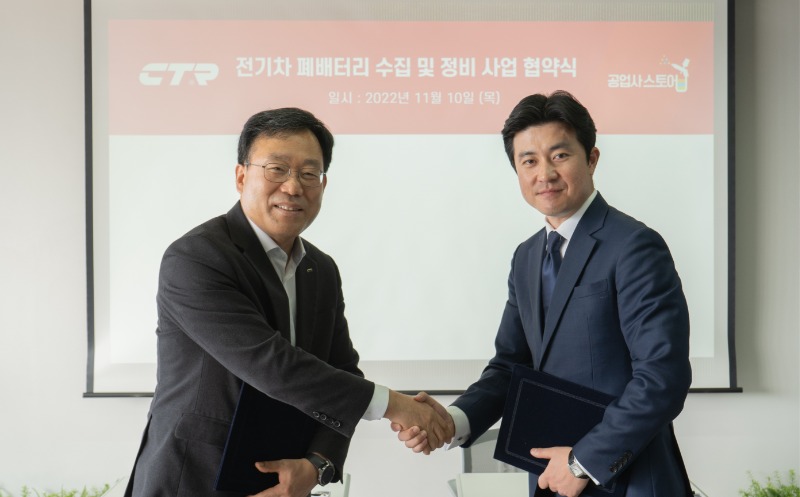 Since the Inflation Reduction Act of the U.S. (IRA), automakers have fought for battery material supply.
It means that the used EV batteries will pour out a decade later. How to take advantage of
used batteries will be not just a business but a big social matter, and the demand for recycling them will skyrocket.
"As the demand for battery materials is increasing due to IRA, we signed this agreement in need of close
cooperation for stable diagnosis, reuse through maintenance, and recycling of battery packs,
which account for a large portion of EV prices," said Sungjune Kang, the Leader of the EVUB Team.
"CTR and Bodyshopstore will strengthen the capacity of battery collection and remanufacturing and
play a major role in the domestic battery recycling market in the new coming EV era.", he added.