[영문] CENTRAL MEDIA_EN
From CENTRAL to CTR – New Name Signals Leap to Global Mobility Leader
23-04-13
본문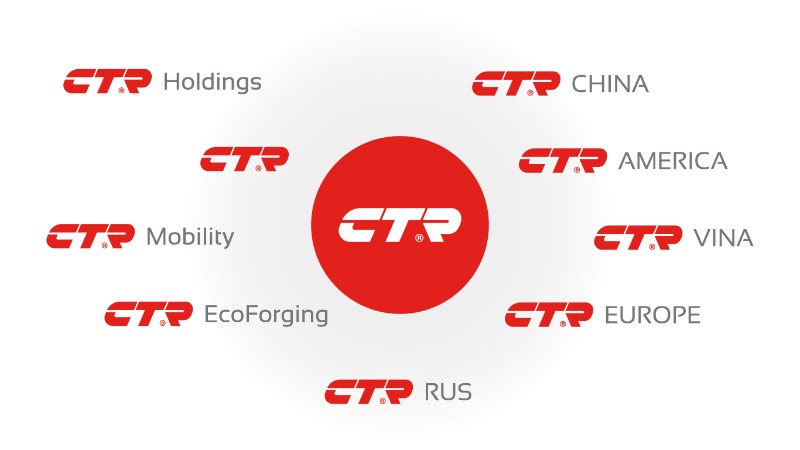 Starting April 1, 'CTR' will become the new company name of CENTRAL, indicating the start of a new journey as a global mobility business. The new name inherits CENTRAL as its roots while symbolizing the company's determination to go beyond the past 71 years of glory and pave a successful future into the next century.
All subsidiaries will be renamed and integrated under the CTR brand. For example, CENTRAL MOTEK will be CTR Mobility, and the China affiliate - CENTRAL Automotive Components – will become CTR CHINA.
In addition to the name change, CTR carried out mergers of its subsidiaries to gain management efficiency and a new growth engine. During the past 8 years, the company merged seven of its Korean affiliates and reestablished its structure.
The company will move forward with two main drivers being CTR's chassis business and CTR Mobility's powertrain division. The company will also establish CTR Holdings. This will function as CTR Group's holdings company, build long-term strategies for its automobile business, and carry out plans related to JV, equity investment, and new business M&A.
CTR's global network, which includes both manufacturing plants and sales offices in 10 countries such as the U.S., China, Mexico, Vietnam, and Russia, will continuously expand its business areas.
"This (renaming) embodies our will to expand our business scope, moving beyond automobile while investing continuously in new EV items, EV platforms, and battery businesses for the future generation," says an executive. "We will create a world where everyone can enjoy a safe mobility life, and to achieve this, our company will become a global mobility leader that provides safe products and services."