[영문] CENTRAL MEDIA_EN
CTR group-Accelerating the digital transformation in automobile part m…
23-04-13
본문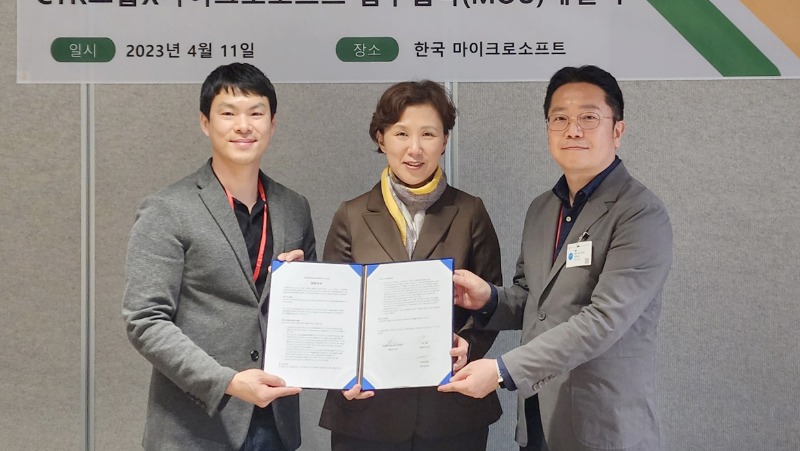 On April 11, CTR group, a global automobile part company (Deputy chairman Gang Sang Woo) and Microsoft Korea (Representative director Lee Ji Eun) signed the partnership to accelerate the digital transformation.
At the agreement ceremony, they agreed to work together for digital transformation in the global automobile part manufacturing industry by utilizing power platform and dynamic 365 based on Microsoft's SaaS(Software as a Service).
CTR group converts IT infrastructure into cloud by utilizing Microsoft's cloud platform Azure, and integrates the group's system by introducing dynamic 365, ERP solution. Through this, it will build the big data platform that encompasses internal information and external information such as customers and competitors, and perform the data based business. In addition, Microsoft 365 service, PC and mobile based cloud system will enable the optimized environment in which device, security and productivity have improved.
This collaboration with Microsoft reflects CTR Group Vice Chairman Gang Sang Woo's commitment to corporate growth through digital transformation. Gang Sang-woo, Vice Chairman of CTR Group said "We have been working to transform our corporate culture, maximize manufacturing productivity, and secure new business growth engines through digital transformation for a long time," "This collaboration with Microsoft Korea will accelerate our digital transformation, and we look forward to growing CTR Group."
Lee Ji Eun, Representative of Microsoft Korea said that "I think it is meaningful to sign the digital transform partnership that encompasses all the businesses of CTR group" and "Microsoft Korea will actively support so that we can achieve quicker and safer digital transformation by building the cloud based business system of CTR group".
PREV

There is no previous article.