GLOBAL MEDIA
CTR Ontact #15 This is Ryu from CTR
21-09-15
본문
Hello all, This is Ryu from CTR. It's my pleasure to see you through this ontact channel,
I have been working in CTR about 7 years and have been to a few different departments within CTR.
My first department was the business planning and worked in the team for 5 years
At that time, My main role was market sensing, market analysis especially for china market and following up the FTA.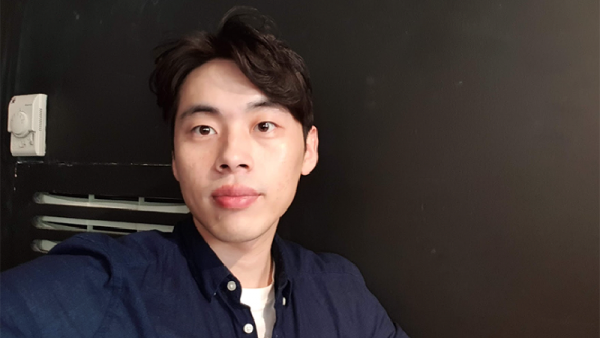 After that I moved to current department, customer management 
Now I am working in charge of new sourcing, product development and data management of the team. Lately I start my work with a fresh mind every day cause my current work is quite different from the previous one.
I hope both company to grow together by endless cooperation. 
My major customer is electric vehicle company and CTR supply suspension part to them.
Actually, They're very special to me because they're my first customer since I relocate to current department. And they are the world leading firm with disruptive technology in EV and world most valuable car maker.
So I believe it's really great opportunity for me and CTR to work with them.
I hope both company to grow together by endless cooperation. 
The main strength of CTR is flexible company culture and its technical skills in joints and AL forging.
For many korea manufacturing companies, they tend to have a vertical and rigid company culture. 
However CTR pursues a horizontal company culture and also respects each person's work-life balance.
With AL forging and 50 years of joint technology, CTR become one of the major company in the global auto parts market. Additionally we keep developing and researching on lightweight products. 
This will help CTR to stay competitive in the ever-changing automotive industry.
CTR of course still have a room for improvement. In my opinion, customer accessibility can be improved. CTR have local factories in China and Mexico, But considering the size and competitiveness of CTR, the number of overseas plant can be seems somewhat small. More localization factories could increase customer accessibility and provide competitive price products to customer in a short lead time. 
So CTR is considering various localization strategies to compensate for this.
I just come up with one word "thank you"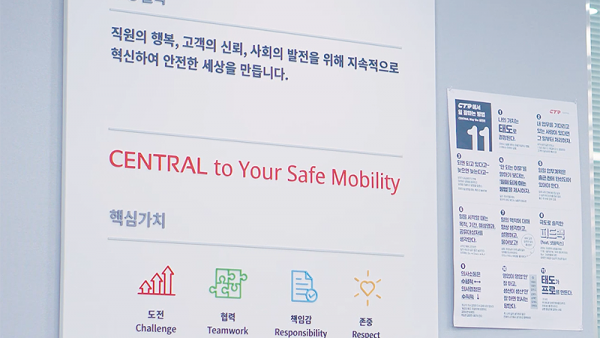 I feel proud of my work when I see the increasing customer's models on the road, 
CTR is not producing full vehicle but we do contribute to the completion of the model.
So even if I am not a patient driver,I tend to give away to customer's model drivers easily 
when I spot those models on the road.
Well… I just come up with one word "thank you" There have been many challenging works, 
but we've overcome those challenges every time with each parties sustained effort.  
Of course there has been some conflicting opinion, but we could get through it 
cause we have one same goal "customer satisfaction"
So hope to have good cooperation continuously lastly, I hope all you have a wonderful year 
and please look forward CTR's new eco brand CTR maxlite. 
Thank you.  
[이 게시물은 뉴스레터님에 의해 2021-09-15 21:02:56 [국문]온택트에서 복사 됨]