GLOBAL MEDIA
How was CTR at the AAPEX 2021?
21-11-25
본문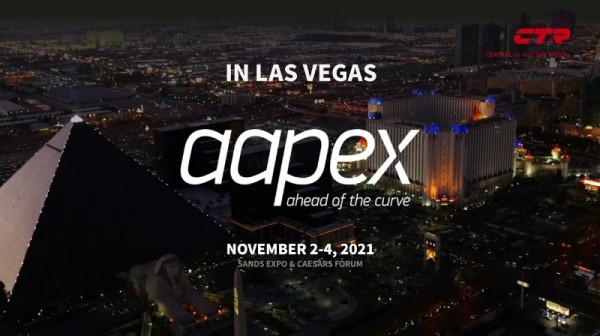 Epilogue: AAPEX 2021
CTR was back at Las Vegas after 2 years of waiting. Less traffic, but bigger excitement filled the air during the show.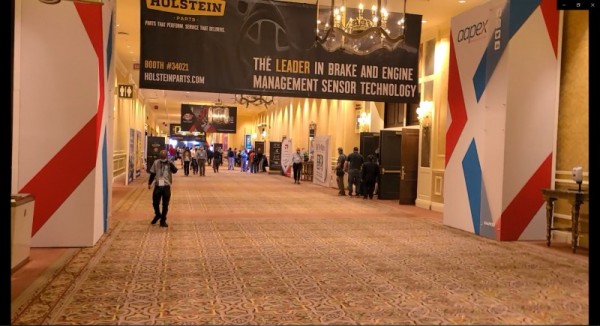 CTR Assemble!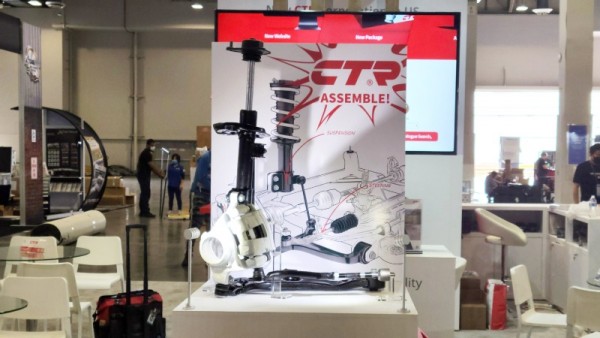 Our heroes assembled on the booth of AAPEX 2021, in a complete set: with other product lines such as shock absorbers, brake pads, and mountings as well as suspension and steering which are our core specialties. In a perfect fit together, CTR parts are designed to ensure drivers' safety.
3D STUDIO comes to AAPEX!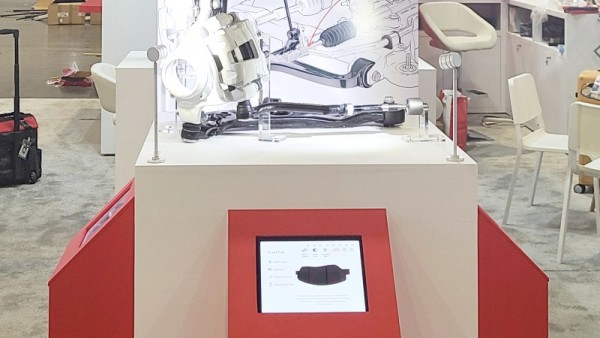 360 Views of the parts appeared by simple touches on the screen. Of course the onsite visitors enjoyed the hands-on experience on real product displays with the guidance of 3D STUDIO; however, install guides, features and performance test information in 3D STUDIO would provide virtual experience of CTR products for those who missed AAPEX this year too. Simply visit and download the app from CTR Website or search "CTR 3D STUDIO" in Apple Store or Google Play.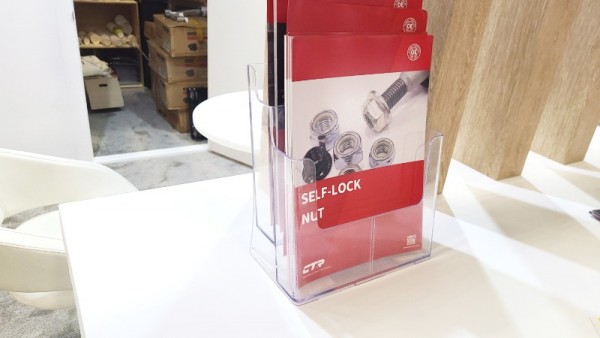 The technical features and advantages could also be found in the flyers we distributed. Missed it? No worries. You can download and study them all on the Flyer (aftermarket.ctr.co.kr/Blog/FlyerList) and Technology (aftermarket.ctr.co.kr/Product/TechnologyList) bulletin boards on our website. Connected, our lives become more and more convenient!
The brand.  
We are OE. Naturally we had OE-AM matching displays which attracted many visitors. Our brand identity in "Passion Red" stood out among numerous players at the exhibition. We were very much proud of our long history as a proven OE supplier.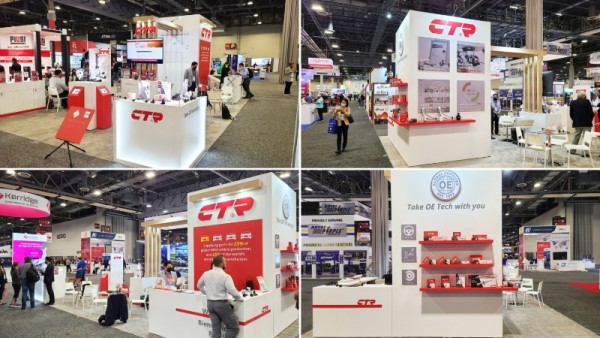 Our story dates back to 1952. The seventy year old know-how has been the recipe for our becoming a successful aftermarket brand. AAPEX was the right place for us to share the story.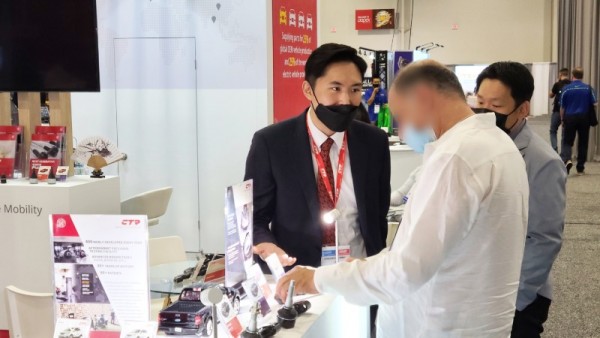 Future-ready R&D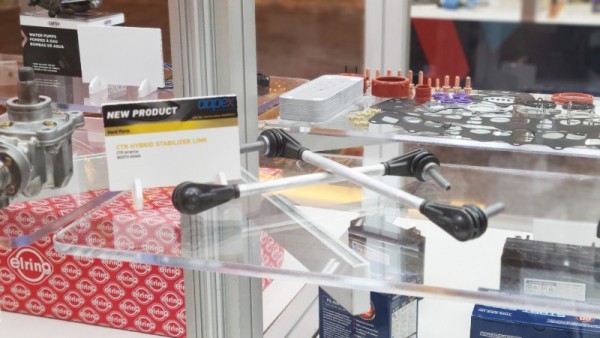 We are a brand that never stops R&D for future. This year at AAPEX, we introduced our next generation hybrid stabilizer link. Again based on our experience in OE where we supply stabilizer links made of polymer mixed with carbon, we are just about to taking a lighter and more enduring hybrid stabilizer link into aftermarket.
CTR Challenges!
Have you tried the CTR racing game? We had many challengers who tried to beat the score of our staff, but unfortunately no one. Don't be disappointed. You still have the chance here (aftermarket.ctr.co.kr/game), and please let me know if you made it!
And the Squid game!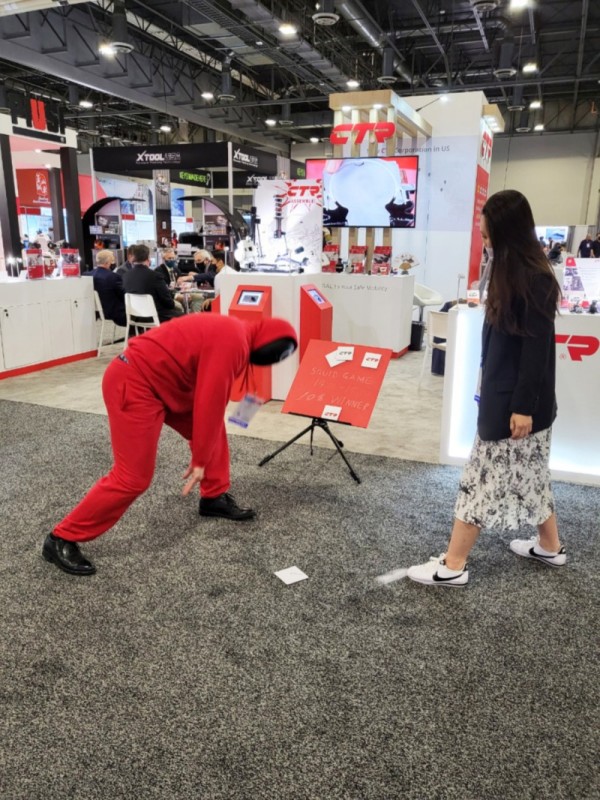 So into the popular drama "Squid Game," we could not help but having some of the games at our booth. Congratulations to those who succeeded to flip the "Ddakji" of CTR staff! They won a USD10 gift card right on the spot. What other fun stuff would await you at the next exhibition? Please come visit CTR booth next time and be a lucky winner!
Acknowledgement.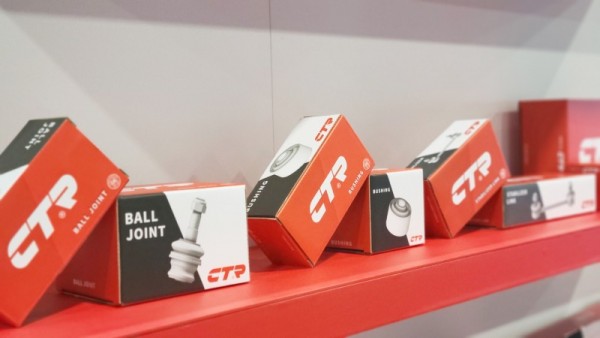 Thank you to all the customers who came see us and everyone who read this epilogue. CTR participates in AAPEX every year, so don't be sad that you missed it this year. CTR will be a more exciting brand at Las Vegas to meet you next year.  
Not only at Las Vegas, we will be waiting for you with more stuff at Automechanika Dubai, Frankfurt and Shanghai in 2022. In the meantime, of course, we will deliver lots of news through our campaigns and promotions, social media, newsletters and website. Stay tuned! 
Should you have any inquiries, you are most welcome on the Contact Us of our website. Our sales representatives for you will be more than happy to respond to you.
▶ 바로가기 링크 : https://aftermarket.ctr.co.kr/Blog/ContentsDetail?boardNo=238&dataNo=369
[이 게시물은 최고관리자님에 의해 2021-12-23 13:12:03 [국문]글로벌 미디어에서 복사 됨]